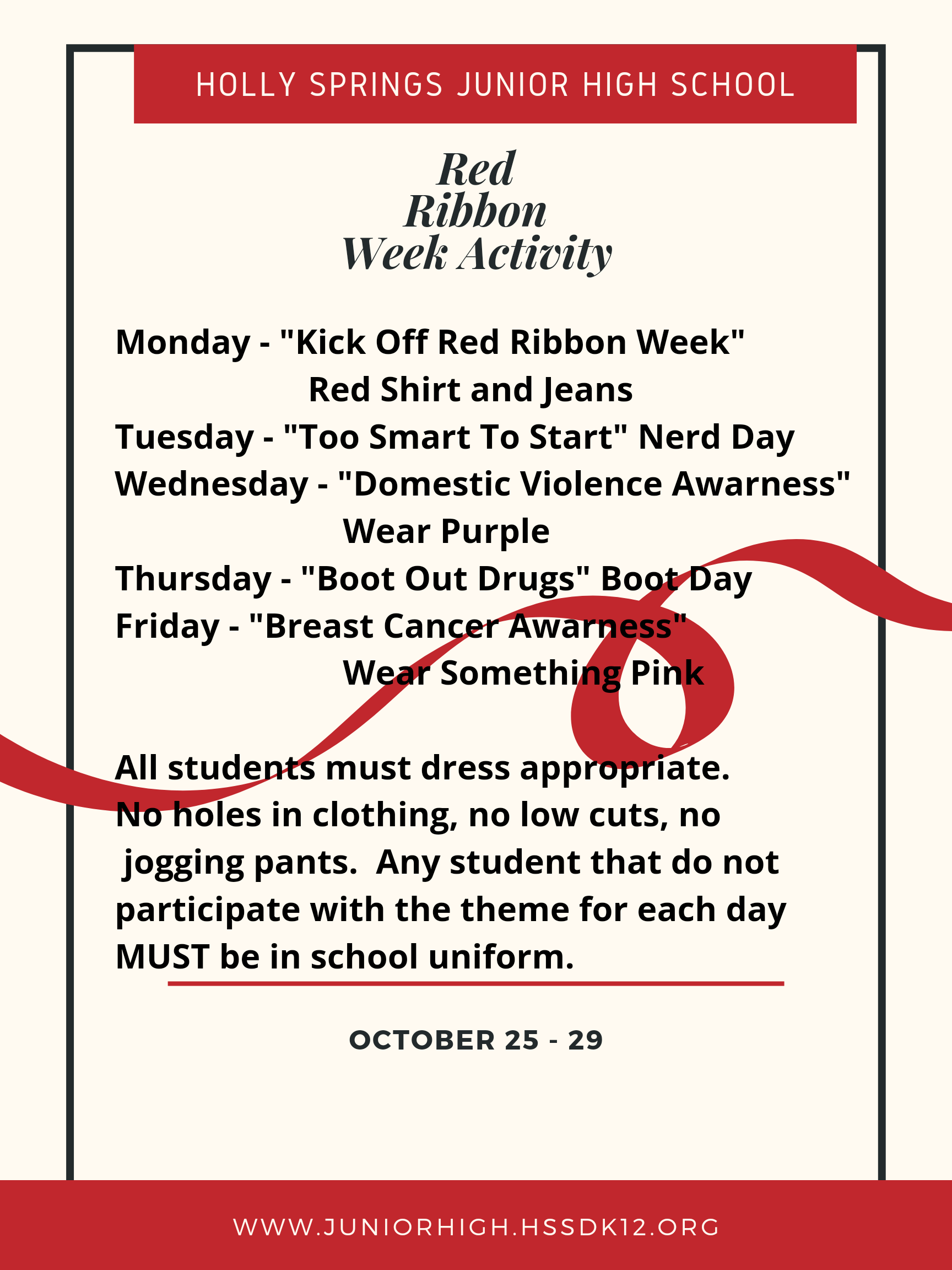 Welcome to Holly Springs Junior High!
ONLINE REGISTRATION
During the 2021-2022 school year, registration for all students will be online. The online process can be completed from any location with internet connection. Please check with the school if you have not received verification of your registration being completed after three days. Support to help complete the online registration process will be offered at all school locations.
In order to access online registration please click one of the two links above:

Mission and Vision Statements
Mission: The mission of Holly Springs Junior High School is to gradually increase academic achievement by providing quality instruction for every student.
Vision: The vision of Holly Springs Junior High School is to become an "A" school through academic excellence.